Alarm Monitoring
24/7 Monitoring to Protect Your Business

SPOC provides a trustworthy and cost effective security system that leaves your business secured and monitored from dusk to dawn. SPOC offers 24/7 monitoring so that any sort of emergency situation does not go unnoticed and handled accordingly.
Our 24/7 monitoring is ULC listed, meaning that our security system has held against rigorous standards of security and stability. Our highly-trained and friendly local operators are trained to the highest standards to handle an emergency situation effectively and efficiently.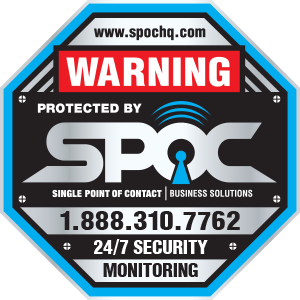 Installation Services

SPOC's electricians design, install, service, and monitor your business while following your specifications and budget.
Response Services

SPOC only offers alarm systems that guarantee immediate response as soon as an emergency occurs.
Report Log Services

Reports are automatically logged and sent to your business so that any situation can be handled personally.
Featured Monitoring
Burglar Alarm ULC Monitoring
When your alarm system is armed and tripped, our services will report the situation to you directly and immediately.
Cellular Monitoring
When your phone system cuts off or becomes inoperable, our services will send an notification to an assigned cellular network.
Fire ULC Monitoring
We notify you and the local fire department simultaneously to ensure an immediate and effective response.