Digium Hardware
Find Analog FXS Module Power Supply, Cables and Connectors
Accessories for Digium
Add-on hardware accessories for analog and digital cards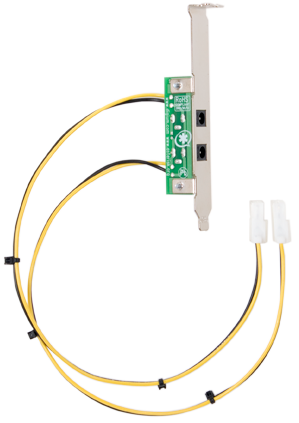 Analog FXS Module Power Supply
FXS modules provide ringing voltage and battery to telephones or handsets and require substantial amount of 12V DC power in order to operate properly. The PCI interface on motherboards cannot provide sufficient quantities of this voltage necessary to ring 4, 8 or 24 modules. As a solution, Digium analog cards are mounted with a 4-pin disk-drive or Molex connector on the base board. This connector must be supplied with an internal power connector from the system's power supply if FXS modules are in use.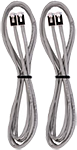 Cables and Connectors
Straight-through and cross-over cables for connecting Digium T1/E1 interface cards and T1/E1 ports, telephone cables for interfacing analog cards, and timing cables for digital cards.